April is "Autism Awareness Month" – one month where you can learn more about autism, and learning to accept people who have a different way of thinking. Many children have some sort of neuropsychiatric diagnosis (or so-called NPF – neuropsychiatric disabilities). Approximately 1-2% of children have a diagnosis within the autistic spectrum. Even more have been diagnosed with ADHD (or ADHD), etc. 
I myself have a child with "letter combinations", a child who has a brain that works a little differently. Sometimes it is hard for him to sit still, and he often lose focus and concentration. One thing that helps him to focus – and that does not interfere with others – if he has anything to do with his hands. It can also be reassuring for him to have something in his hands.
Here you will find some tips on "toys to fiddle with" – six different toys that are appealing to the restless hands:
TANGLE
All my children like to fiddle with Tangle. We have a tangle which is always in the car, which the children can develop if they think the car ride is boring. 
Here you will find products from Tangle Therapy .
KINETIC SAND
It is wonderful with sand! And Kinetic Sand is sand that never dries out, which is always the perfect consistency.Kinetic Sand was originally intended as therapy product – 'sand in motion "- and the feeling is amazing. Of course you can create with it – or just enjoy the feeling!
Kinetic Sand comes from Waba Fun , a Swedish-American company, and is available in various sizes and colors.
THINKING PUTTY AND SILLY PUTTY
Mud is fun, but sometimes you do not really create anything – just playing. Thinking Putty Silly Putty and does not dry out, and are fun to play with. Both starts a little hard, but softened with heat and motion. Straka it out? Bouncing a ball – or just hold it in your hands. (Note – helpful to have the product not be left on the sofa or on the carpet when not in use …)
Thinking Putty comes in different colors, changing colors or colors that react to UV light. Silly Putty is the same color as it has been since I was a child – a light peach-pink.  
MINI-SPIRAL
It's fun with spirals, often called "Slinky". They can sträkas and bounced out and played with in several ways. These mini-spirals come in assorted colors and are fun to play with. (Note – if you disturb them, then it's over ….)
Here you can find mini-spirals .
TWIST 'N LOCK BLOCKS
These mini-wooden blocks on an elastic thread is fun to fiddle with. You can create animals, letters, buildings, patterns, etc., that is a little creativity among movements. They are perfect toys also candy bags – a quiet toy that hold interest for long.
Here you will find the Twist 'n Lock Blocks .
SENSOBOLL
Sensobollen can be used as a ball (of course), as a massage tool or just to hold and feel. It is approved for children from birth, but also appreciated by older children and adults. 
Sensobollar come in various colors and sizes.
Gallery
Scientists Rediscovered the Autism Brain Response Theory …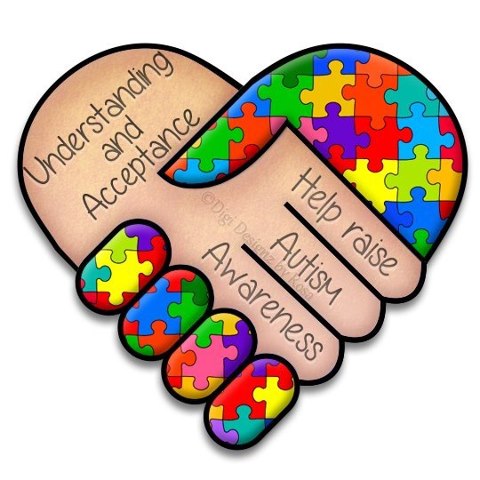 Source: fairgaze.com
AUTISM AWARENESS MONTH APRIL CLASSIC ROUND STICKER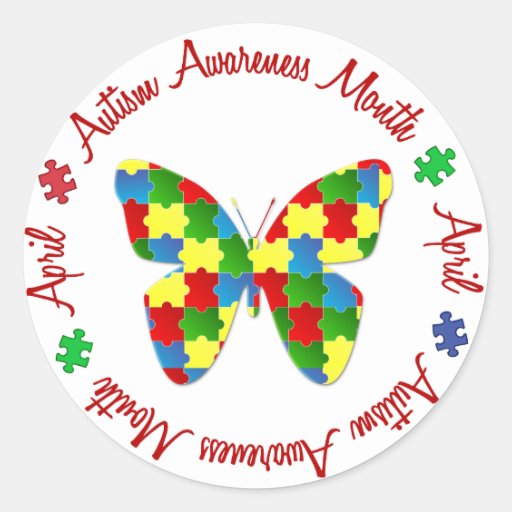 Source: www.zazzle.com
Autism Awareness Month
Source: wildwoodlandtoys.com.au
1000+ images about Autism Awareness on Pinterest …
Source: www.pinterest.com
A Mother's Autism Prayer
Source: www.makingtimeformommy.com
ALERT Group
Source: www.bpandht.com
Self Awareness Clipart (20+)
Source: weclipart.com
Invitation to the Opening of the ART EXHIBITION in …
Source: www.tuccionline.com
Mental Health Awareness Month Video PSA – Be The Change
Source: blogs.psychcentral.com
FACES Autism Support Network
Source: faces4autism.org
RECURSOS: IDEAS PARA DECORAR EL AULA EN PRIMAVERA …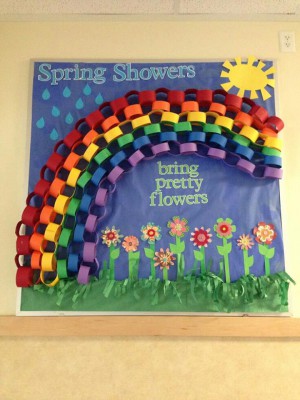 Source: www.imageneseducativas.com
How to revive a dry-erase marker pen
Source: myria.com
How to make a gingerbread house
Source: myria.com
What's wrong with "W sitting?"
Source: enrichmenttherapies.com
Save money: See the latest grocery store sale flyers here …
Source: myria.com
Ehlers-Danlos Syndrom | Treatments & Options
Source: www.scoliosisassociates.com
Rihanna with dramatic eye makeup and false lashes
Source: myria.com
Not enough sleep during pregnancy can influence birth
Source: myria.com
18 of the coolest beds for grown-ups
Source: myria.com
Holiday and Month Scrapbook Paper and Stickers
Source: yourscrapbookplace.com