This age is my dearest!
Oliver now understands so madly much. We have so much fun together and I do not spend my time with anyone more than with this little delight!
He makes us laugh every day, makes us wonder with his new abilities and makes our hearts melt. Every day! It is amazing how much can change in just one month. I feel like I'm talking to a baby. His personality has grown so strongly, it unfolds in wind ropes and we are so proud of it. He has enough personality for us all together!
More and more we realize how great it has become and think with a crying eye back to our small, fragile baby from then … -> 7 months ago. It seems to us like an eternity and we try to grow with the rapid development spiritually.
Baby Oliver eight months old.
Development:
Birth weight 3340 grams -> 8800 grams.
Birth size 51 cm -> 71,5cm.
I do not know what to start with. Its development has made a huge proposition. The last month started with the fact that Oliver is now able to turn his back on his stomach.He has done this before and now, but now it is absolutely conscious and easy for him.He does not lie on his back for more than 2-3 minutes before he turns. If he is lying on his stomach, he has been able to turn his own axis for a long time (I believe since the 4th month). He can spend hours in this position without stress. Because he is still in the float position (he stretches his arms and legs at the same time in the air) he has built up a very strong back musculature.
A few days after the milestone "turning", he surprised us with the milestone "Seal"! We are so incredibly proud of him! Oliver lay on the floor in his stomach and played with a few things around him. With his hand, he pushed his toys away, too far to get back.Actually. He stretched out for the toy and when he did not come, he began to use his arms and legs. He crawled 15cm! When we saw this, we always put interesting things in his immediate vicinity. He crawled back and forth. Now he is no longer to stop and it's time to make the apartment babysicher!
Just a few days ago, I was able to observe another interesting development step. Since we are currently on the terrace in the nice weather, we carry in and go out and again and again some dirt into the apartment. Unfortunately.
Oliver noticed a slightly larger crumb on the ground. Instead of grasping the whole hand, he tried to pick up the crumbs with the thumb and the pointing finger! I was very amazed when I saw that! Oliver has begun to train his fine motor skills. His movements become more precise every day.
A lot has happened in his mouth over the past four weeks. Our sweet sparrow now has two teeth! Unbelievable, how fast everything suddenly goes. Within a week they were there! Here you can read a little more detail its Zahnungsprozess: (teething for beginners)
And as if twisting, crawling, teething and the tweezers' grip was not enough for a month, Oliver also started to babble (baba) and mamama. He is still very sparing with the words, but we are quite sure, he brabbelt not only just to himself, but means us! I would almost have gone mad when I heard him say mamama! A great feeling!
Bababa, unfortunately, he said the first time in the car on the way to friends, while Alex was working. But the same evening at the changing table he said it directly to him again!
Personality:
This child is not saving with his laughter! He laughs so much and so beautifully. He is all in his environment with his joy and satisfaction.
I am so happy to be able to spend my day with him!
He laughs, squeals and shrieks! He can be soooo loud! He draws all eyes on us. No matter where we are, the people laugh at us. The screaming is really extraordinary. It has become a kind of communication between us. He shrieks, I scream, he screams, I scream, and so on. We look deeply into each other's eyes and rejoice.
Of course he is not in a good mood around the clock. Like any baby, or any other person, he has needs that must be fulfilled. If something is missing, he tells us directly.Top priority is the need for sleep and food. When Oliver gets tired, he gets quenched, which I find perfectly comprehensible. Just as he is hungry, when he is hungry, to signal to us that it is time for his next meal.
We recognized early on our rhythm and aligned our day after him. This works very well. Every day looks almost the same. He almost always sleeps at the same times and now he eats after a firm rhythm. This makes Oliver very happy and we can experience and do a lot together. We are so well-coordinated and so a strong team, that I would like to have him around the clock with me. He is a great baby who knows, loves and lives our routines.
Oliver now understands a lot. We can now play together properly. We play "Where is the mama" and completely new "Where is the Oliver". He hides under my blanket, behind a cloth or behind Alex's shirt that hangs on the clothes line. I call "Woooo is the Oliver" and my bright little mice emerge again and rejoices! I could play with him all day!
Eat:
Oliver is a great eater!
He eats everything that comes to the table, in all forms. No matter if mash or fingerfood, main thing the quantity is correct, and it looks as follows:
1. In the morning after getting up, Oliver is breast-fed. At the moment it is mostly around 07:00.
2. Approximately 10:00 a.m. Before Oliver's morning sleep, he gets 4 tbsp instead of the still meal for a few weeks. 7-grain flakes, stirred with approx. 120ml. Breast milk.For this I mix most of it still a fruit variety with into the cereal mash. Usually 1/4 grated apple, 1/2 pear or 1/2 banana. As soon as berries are ripe in our latitudes, I also mix them.
3. At noon, between 1 and 2 o'clock, Oliver gets a self-cooked porridge. This usually consists of 2-3 vegetables with millet, natural rice, meat or fish.
I always cook the same for 2 days. When I make fresh, steamed vegetables, I give him a part before I mix it in the hand. He loves to eat himself. The border between fun and despair is small. There is still a lot on the ground. In part, he is too much in his mouth and swallows. Therefore, the mush is still inevitable. Currently it gets about 180-200 grams. Eat presented to him never a problem.
4. In the afternoon Oliver is breast-fed again. Usually between 4 and 5 pm.
5. Before going to sleep, he is again breast-fed. Always at 7 pm.
In between Oliver gets some fingerfood. He likes to peck at a vegetable cucumber. Also helps with teething!
Under the label "Nutrition" you will find all the details and motivations for Olivers nutrition. If you have any questions, feel free to write me!
Sleep:
Babies need routines.
Oliver has deeply internalized his routines. It's almost eerie.
He sleeps like a stone, always (or ONLY) under the same conditions and conditions.
Every morning between 10 and 11 o'clock he puts on a morning siesta. He can do this in the car, in the stroller when walking, or on the mummy. When he falls asleep on me, I sleep either with him or I put him in his running room in the living room. He sleeps between 30 and 60 minutes.
The morning sleep always takes place immediately after his meal. He knows that, so it probably works so wonderfully.
When we meet with friends, it is often at 11 o'clock and Oliver sleeps during the car trip to the meeting place. This is extremely practical and we can rely on it.
At lunch time, there is also a routine. Oliver sleeps right after his lunch. I take him to his room, wrap him, put on his sleeping bag, and put him in bed. The room I do a little.
Oliver sleeps within 5 minutes! Partially, he is sooo grateful that he is lying down, that he is already asleep, while I still put him in bed!
He then wakes up again after 1-2.5 hours and announces with brabbeln over the babyphone with me.
If we are not at home at midday, I was not sure for a long time whether Oliver would make a nap. Except, of course, in a baby carriage or in a car, it always works. Last month we tested it. I took his sleeping bag with him and put him in the baby bed with a friend. Works. However, he sleeps outside two hours as home. He wakes up after about 45 minutes!
This is probably due to the fact that babies wake up again and again, to assure themselves whether everything is all right and everything is as usual. NO, is another bed in another house. MUM!
At 19:00 o'clock I slacken Oliver the last time and to 90% Alex brings him to bed. He wraps him, moves him, puts his sleeping bag, puts him in bed, and sings "Can you feel the love tonight" by Elton John and sometimes "Good evening, good night". We have already sung these songs to him when he was still in my stomach!
Oliver sleeps with a small night light and usually cuddles with his spitting cloth.
At about 7:30 pm, Oliver falls asleep and only registers again at 07:00.
About two weeks ago, Oliver changed his sleeping position. He used
to sleep on his back with his arms up at night. Now he always turns
aside! That looks so cute! He is now a sideline, just
like mom and dad.
Last month there were nights when Oliver woke up. This was not the case for the last six months, and we had to first consider what was to be done in this situation.
On the first night I took him out of bed and cuddled him. That made him very fit and he slept an hour later in my arm.
On the second night, I sat down beside his bed and sang his songs. He slept again after a few minutes. On the following nights, Alex and I exchanged.
This was now a week long.
Currently he sleeps again without waking up. We suspect he had to work on new impressions this week, which is difficult for him. He has made a mad development step.
Favorites:
Oliver is crazy about everything that belongs to Mom or Dad. For example the mobile phone or the SLR camera. He wants to know what to do with it, and to study things with the hands and mouth.
We bought him a toy remote that makes a lot of funny sounds when you press the buttons. He likes to play with her, but has already understood that it is not the right "interesting" remote control.
Other favorites are: play cuckoo with mom, romp with mom or dad, bathe and now also robben!
Hates:
When mom or dad leave the room.
And one has to say that we are never far away! At first, I told Oliver where I was going, "Oliver, I'm going to the bathroom quickly," that makes him a little nervous lately, and he's bitching. So I go now more undercover on the loo. I give him my mobile phone or something else exciting and he does not notice that I am not there for a short time. (Or it does not matter to him)
In the morning after getting upset it does not bother him. Because I often put him again in his bed while I shower and he plays quite cheerfully with his mobile.
Always something new.
Oliver hates it when I mix his mash. I must admit, this is really not a nice sound!Unfortunately, we have an open kitchen and so I can not avoid that he is aware of this. I hope he gets used to the sound.
We have a very nice month behind us and I look forward to what I am now expecting with an 8 month old baby. Will he make so many further development steps? I will keep you up to date!
Gallery
Suddenly Snowden: Parker, Lately: 8 Month Post
Source: www.suddenlysnowden.com
Letters to Sidney: 8 months old
Source: babygatorsden.com
TESSA RAYANNE: Our Baby Is 6 Months Old!: Happy Half …
Source: tessarayanne.blogspot.com
KARA'S STORIES: Fifteen Months
Source: www.karasstories.com
our baby boy turns 8 freakin' months old: the photo shoot …
Source: www.youtube.com
Life with an 8 Month Old Baby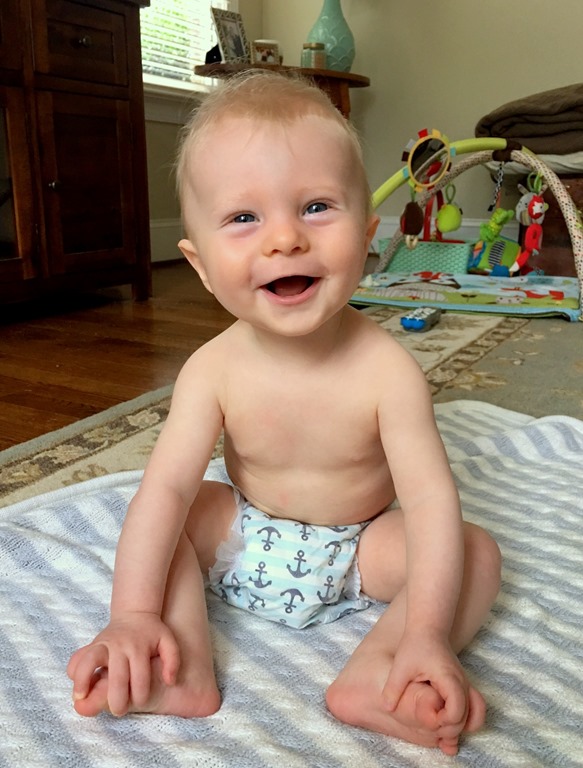 Source: www.pbfingers.com
8 month-old baby boy Stock Photo: 79767419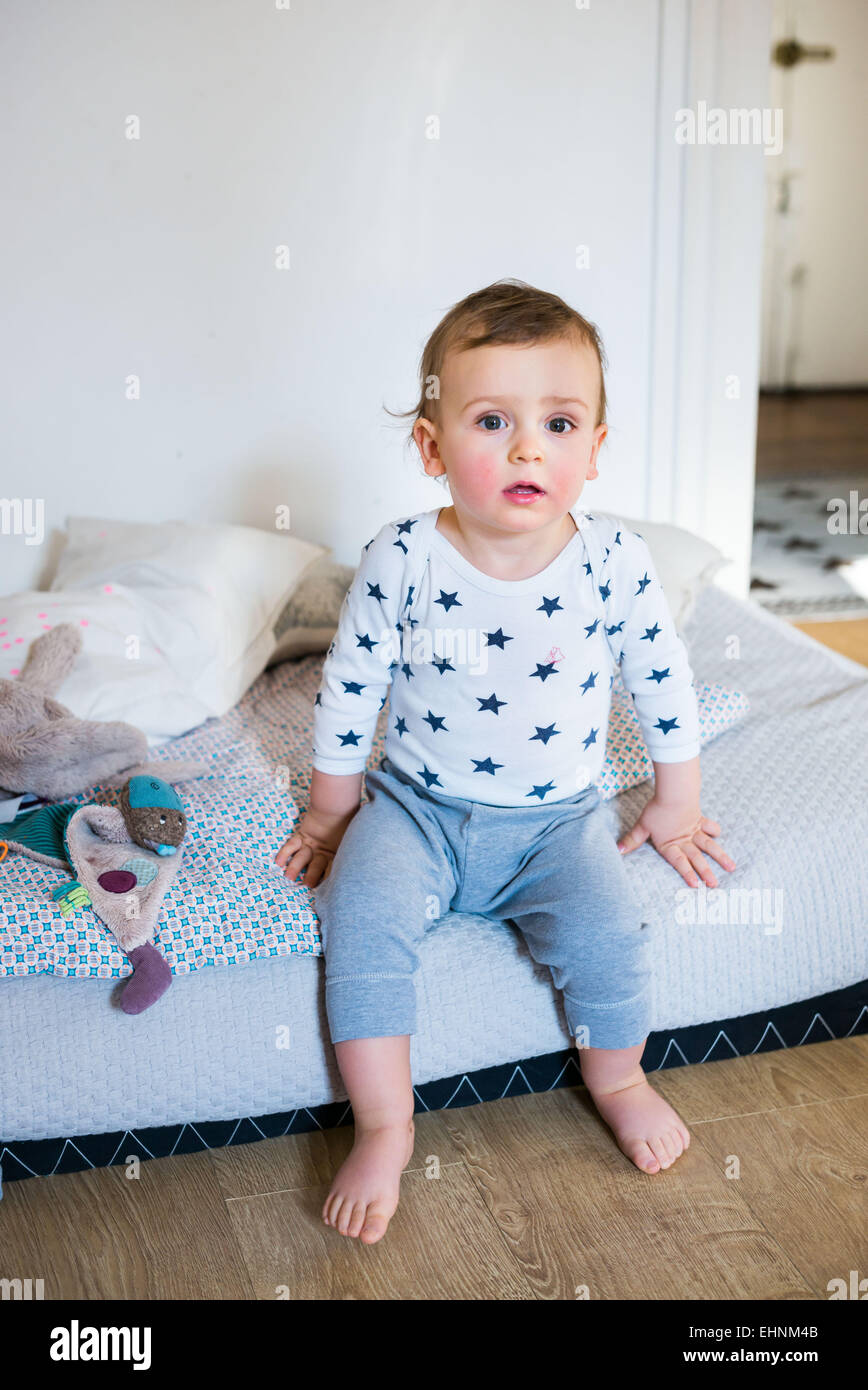 Source: www.alamy.com
Keep Calm and Mommy On: 8 Months Old
Source: www.keepcalmmommyon.com
8 months old
Source: www.babycenter.com
8 Month Old Baby Development & Milestones : Rafferty's Garden
Source: www.raffertysgarden.com.au
Trẻ 8 tháng tuổi nặng bao nhiêu kg?
Source: mekheochamcon.com
8 Month Old Baby Boy
Source: heychrishinda.com
Remembering Tyson at 8 Months Old
Source: sarahbester.com
The Diet of an 8-Month Old Baby
Source: www.newborn-baby.net
8-Month Milestones: For Infants
Source: www.healthline.com
8 Month Old Baby: Little Movers and Shakers
Source: www.whattoexpect.com
Baby Talk
Source: www.parents.com
Jennie and Husband: happy 8 months andrew!
Source: jennieandhusband.blogspot.com
TESSA RAYANNE: Our Baby Is 6 Months Old!: Happy Half …
Source: tessarayanne.blogspot.com
Post Baby Body: 8 Months Postpartum and My Diastasis Recti …
Source: deliciouslyfit.guru